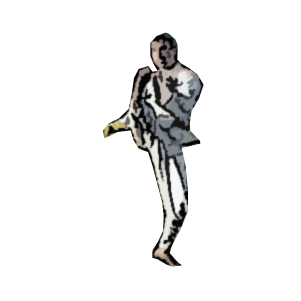 When the first Warkworth Taekwon-Do club Jungshin Warkworth opened in 2010 it grew for many years a to club which had a good mix of ages and grades training in it. There was a core group of people who entered multiple tournaments and they did very well, a number of them winning Regional and National titles.
In 2016 numbers began to drop when the then current instructors moved out of the area and were commuting back for the sessions. In 2017 the club was closed due to having no instructor to run it.
In 2018 Mr Davey re opened the club and started a dedicated kids classes, as well as a junior grades/ families session and a separate seniors session will start once number increase.
​
Jungshin Warkworth has a friendly atmosphere and members generally develop friendships with each other. Mr Davey has a positive teaching style which creates great all-round results. All of our instructors take part in regular instructor update courses to up skill and develop their knowledge as well as maintaining current First Aid Certificates.
Kids Classes
Kids classes are where fun and participation is encouraged, while the basic skills of Taekwon-do are being taught.
Family Classes
Our families classes cater for family groups with members of all ages, divided into junior and senior groups.
Senior Classes
Our senior members train with a mixture of physical conditioning and technical knowledge.
Matthew Davey
Head Instructor
Matt started training in 1998 and attained his 1st Dan in 2001. Matt was selected to represent New Zealand at the 2009 and 2013 World Championships and recieved a 2nd place at the 2009 Champs in 2nd Degree Patterns. He has also competed internationally at the ITF World Cup in England, the US Open in Florida, USA and the Asian Champs in Vietnam.
He also has many Oceania, National & Regional Titles to his name and is very active in the Taekwon-Do community. He has also had 5 years as the Head Coach of the Auckland North Team to compete at the New Zealand Nationals.