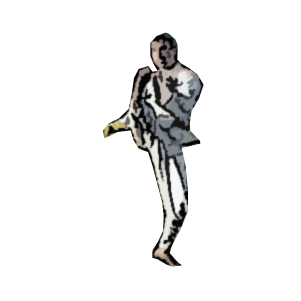 Our Instructors
Matthew Davey
Head Instructor
Matt started training in 1998 and attained his 1st Dan in 2001. Matt was selected to represent New Zealand at the 2009 and 2013 World Championships and recieved a 2nd place at the 2009 Champs in 2nd Degree Patterns. He has also competed internationally at the ITF World Cup in England, the US Open in Florida, USA and the Asian Champs in Vietnam.
He also has many Oceania, National & Regional Titles to his name and is very active in the Taekwon-Do community. He is the current and 5th year running Head Coach of the Auckland North Team to compete at the New Zealand Nationals.
Jonpaul started training in the early 2000's, attaining 1st Dan Black Belt in December 2010.
Jonpaul enjoys all aspects af Taekwon-Do. He specializes in self defence, flying techniques and the technical side to Patterns and Techniques.
Jonpaul Lamberton
Assistant Instructor