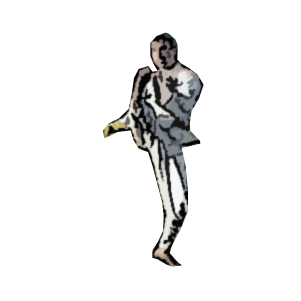 When the Glenfield Taekwon-Do club became Jungshin Glenfield in 2007 it had been for many years a club which was predominately adults training. There was a core group of people who entered multiple tournaments and they did very well, a number of them winning Regional and National titles.
We moved halls in 2012 when our previous hall was being rebuilt and since then Jungshin Glenfield has continued to grow and has developed into a club which caters for all age groups. We have a dedicated kids class, as well as a junior grades/ families session and a seniors session. We also have specialised sparring classes running throughout the year.
Jungshin Glenfield has a friendly atmosphere and members generally develop friendships with each other. Mr Davey has a positive teaching style which creates great all-round results. All of our instructors take part in regular instructor update courses to up skill and develop their knowledge as well as maintaining current First Aid Certificates.
Kids Classes
Kids classes are where fun and participation is encouraged, while the basic skills of Taekwon-do are being taught.
Family Classes
Our families classes cater for family groups with members of all ages, divided into junior and senior groups.
Senior Classes
Our senior members train with a mixture of physical conditioning and technical knowledge.