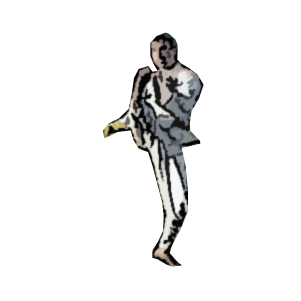 When the Kristin Taekwon-Do club formally became Jungshin Kristin in 2010, it was the beginning of the club, as the previous year it had just been an activity offered to the students. Now it is a club it offers the students a chance to participate in gradings, enter competitions and attend other events.
We run a dedicated kids class at Kristin, classes are every Monday during Term. As students progress and get to the point of being too old or senior in rank, they then shift to another local club to continue their training with more senior students.
Jungshin Kristin has a friendly atmosphere and members generally develop friendships with each other. Mr Davey has a positive teaching style which creates great all-round results. All of our instructors take part in regular instructor update courses to up skill and develop their knowledge as well as maintaining current First Aid Certificates.
Kids Classes
Kids classes are where fun and participation is encouraged, while the basic skills of Taekwon-do are being taught.